Start the New Year with peace, clarity, set positive intentions and  get focused in a yoga and meditation event presented by Barbara Jacques, owner and founder of Jacq's Organics. Jacq's Organics an all natural and organic hand-made vegan apothecary product line based in Dania Beach, FL.  Join us in a community of like-minded individuals to shed last year's negative emotions and thoughts, and welcome a NEW year of life filled with joy, purpose, positivity, passion and abundance.
Get inspired and redefine your goals with motivational speaker and creative crusader Nikki Novo  as she discusses goals, passion and finding your purpose. Then enrich your soul with a thoughtful yoga session taught by yoga instructor and raw vegan chef Nzingah Oniwosan from YesBabyILikeitRaw.com. Last but not least, get grounded by an enlightening guided meditation and Reiki healing (optional) to help calm your spirit and find your inner voice with Reiki Healer and Green Beauty Expert Vibe Veda from VibeBeauty.com.
We welcome you to come enjoy complimentary henna tattoo, fun tarot readings, complimentary organic herbal tea tasting and a selection of sustainable and organic food offered by Zen Mystery Cafe. 
At the Jacq's Organics Yoga + Meditation Event, you can expect to: 
* Experience a thoughtful and energy boosting yoga session followed by a peaceful mediation and reiki healing session.
* Watch and listen to creative coach guru and motivational speaker Nikki Novo on how to set positive intentions, follow your passion and how to create an awesome life.
* Enjoy and savor Zen Mystery Cafe's complimentary Herbal Tea Tasting. Indulge in the Zen Mystery Cafe in house blend of made of herbs, dried fruit and seeds steep in hot water to create an aromatic, delicious and energy calming treat.  
*Indulge the senses with fun henna tattoos, tarot reading cards and a boutique filled with energy clearing and welcoming crystals.
* Plus, guest will receive a complimentary hand and scalp massage with Jacq's Organics hand made body oils from skilled and experienced masseuses. 
...and much, much more!
SPEAKER:  NIKKI NOVO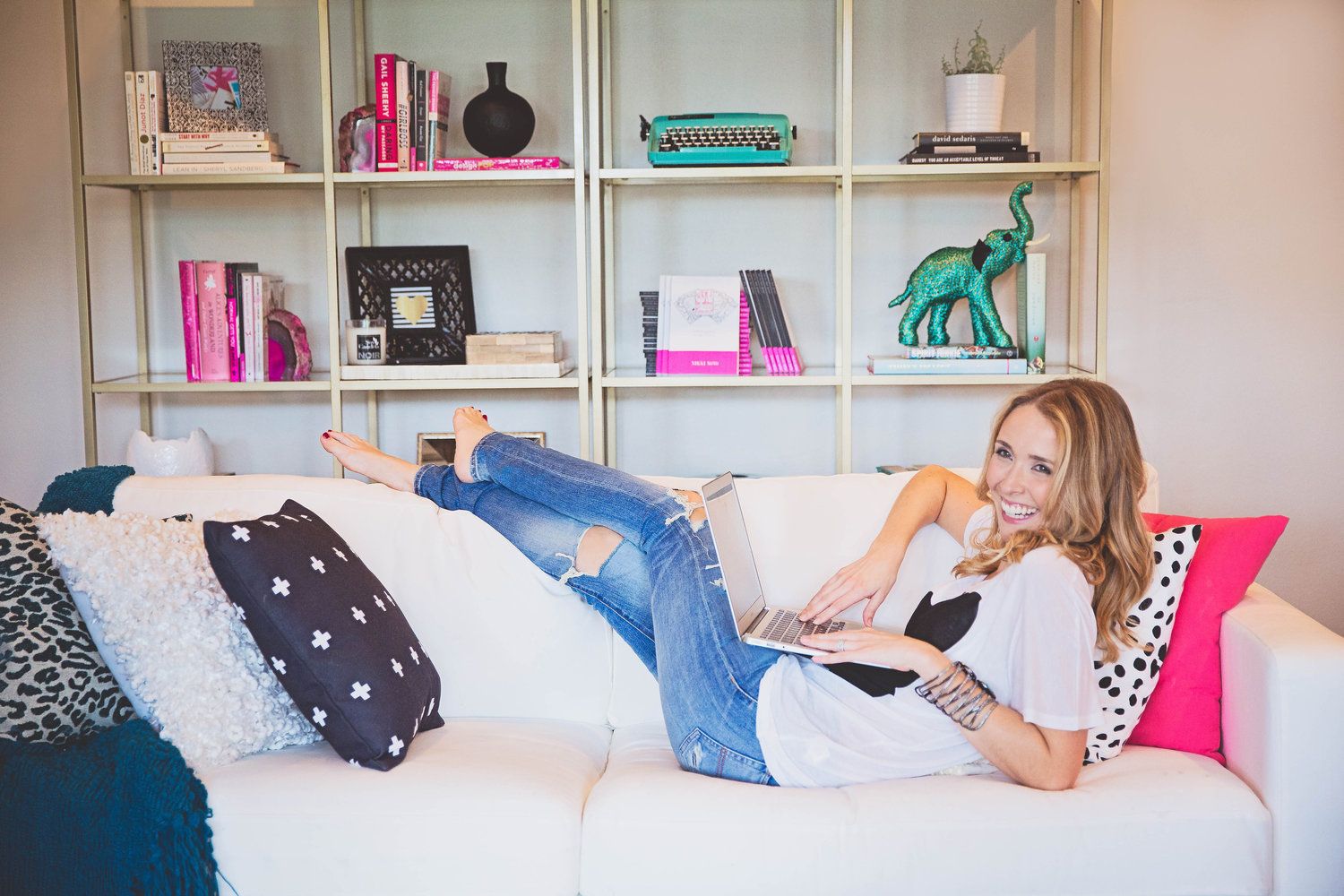 Nikki Novo is a Cuban-American author, motivational speaker, creative career mentor, and all-around creative crusader. At a young age, she understood very clearly that we are all here for a purpose, and that is found through authentically expressing our true essence. In other words, creating what we're really meant to create in this world.

A certified hypnotherapist with the International Association of Counselors and Therapists and a certified ThetaHealer(r), Nikki is the author of "Will I be Alone Forever? ...And Other Dating Questions You Wish a Psychic Would Answer."  She has taught at The Standard Spa, Miami Beach and Soho Beach House. She has also been commissioned to speak by organizations like Levo League, Fordham University, Florida International University, Macy's, Saks Fifth Avenue, Baptist Health, Femfessionals, and The Collection.

Previous to midwifing the next generation of makers, Nikki was the Miami editor for Refinery29, an editor for DailyCandy, and the associate editor at Miami magazine. Her work has been seen in Allure magazine, the Huffington Post, DailyWorth, MSN.com, Zagat.com, and others. She also spent time in the publicity department of Lionsgate and Fox Searchlight in Los Angeles. 

As an expert in purposeful living, Nikki has been featured in Marie Claire, NBC, MSN.com, Babble.com, Arizona Latinos, Miami New Times, andAventura Magazine. She also held relationship columns with eHarmony.com, Huffington Post, Miami New Times, and Disney.com.

Nikki is a work-at-home entrepreneur and mom. She is a tribe member of her family consisting of her husband, tween-in-training daughter, toddler boy, and three-pound Yorkie - who is also her desk mate. Plus, she co-founding a, now six-figure, business with her husband in 2012. Yup, she's a proud #girlboss.
NIKKINOVO.COM
---
YOGA: NZINGAH ONIWASAN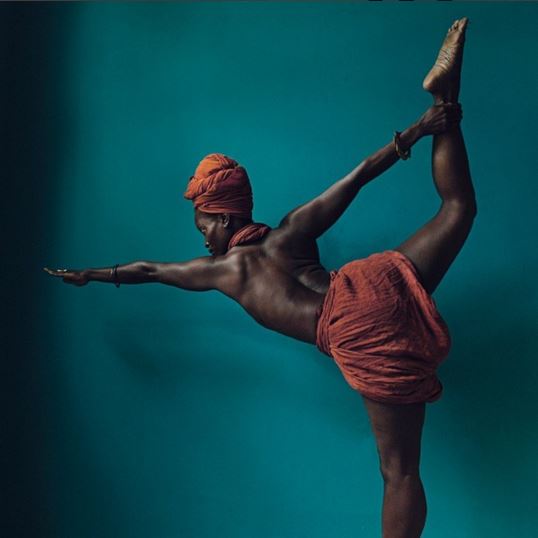 Nzingah Oniwosan is Haitian-American holistic health consultant, inspirational speaker, detox coach, yoga teacher, and raw vegan chef. As award winning visual artist, jewelry designer, classically trained pianist, published poet, and up and coming African and Haitian folklore dancer; she has created healing a modality that fuses holistic medicine with the arts.
In 2005 she founded Sankofa's Child, Inc, the focus was using the arts as means to engage, build, inspire, and heal individuals, families, and communities. Her commitment has allowed her to work with well over a forty thousand students, in south Florida and nationally; in addition to leading several professional development workshops at national and international conferences. Over the years Nzingah has become an advocate for children and adults with disabilities; as a result she as given several workshops designed to demonstrate how the arts could be used to reach children with special needs. This has lead to her being a resident artist at several schools with the special needs population.
Nzingah has the fortunate opportunity to work with organizations like VSA Arts FL, Center Creative Education, Coral Springs Museum, Miami Children's Museum, as well as Young Audiences in Baltimore, to name a few. Her work has been noted in periodicals like the Sun Sentinel (2006/2007), Essence Magazine (2014) and Art & Culture Magazine (Fall 2006). Nzingah's most recent accolades include: a grant in 2014 by Broward Foundation to artistically engage a community in Pompano Beach, being featured in a documentary by Broward Foundation documenting her work as healing artist, and being named one of the 2015 "40 under 40" honorees by Legacy magazine.
She is currently an artist-in-resident for Broward County School Board, as well as, Old Dillard Museum. Her most recent project is YesBabyILikeItRaw.com where she inspires people to tap in their "RAW" power to be a better version of the perceived self.
YESBABYILIKEITRAW.COM & NZINGAH.COM
---
REIKI MASTER & GREEN BEAUTY EXPERT: VIBE VEDA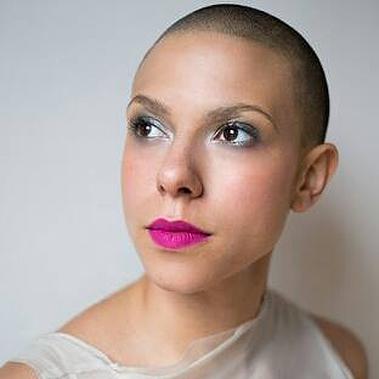 Vibe Veda is an Holistic Healer, Green Beauty Expert and Founder of Vibe's Beauty & Wellness, which is an online boutique, vibesbeauty.com; as well as, a resource for eco friendly, organic beauty brands. The mission is to guide those who seek to align with their desires and design the life of their dreams, while living a balanced, eco-chic lifestyle.
Vibe was one of the founding members of the Indie Beauty Expo in NYC which featured over 80 organic beauty brands and had over 1k attendees. She has worked with many celebrity clients while expanding the Apothecary at Deepak Chopra's Homebase in NYC, and provided Reiki Healing at the Beauty Wellness Wisdom event featuring Gabby Bernstein and Elena Bower.
Vibe has been practicing the Healing Arts since 2009, and holds certifications in Reiki, Life Coaching and Thai Yoga Massage. She offers private healing sessions, workshops, and she just published her first book EMERGE - LIVE YOUR DREAM on Amazon.com. Vibe embodies many talents, she has created various works of art, music, video, paintings, photography, design, writing, and modeling, but at the heart of it all, her focus is to Be The Change ~ Live The Dream.      
 VIBESBEAUTY.COM
                                                             PAUSE. MEDITATE...and GET INSPIRED.
          Have questions about Jacq's Organics Yoga + Meditation Event? Contact Jacq's Organics.
 *PLEASE BRING YOUR OWN MAT
---
---
2 Responses
Leave a comment
Comments will be approved before showing up.